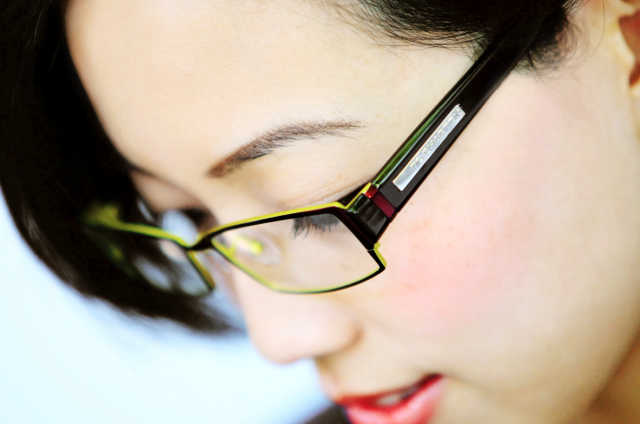 Eyeglasses and contacts are costly so finding a discount optical store can save you a lot of money. However, you can actually end up paying more for your eyewear at one of these bargain stores if you don't pay close attention.
There are a few discount optical stores on the internet that sound like a good deal. Simply enter the figures on your prescription and you can get a pair of glasses for less than $10! So what's the catch? There is a limited selection of frames and your glasses are not fitted to your face nor adjusted to be comfortable. If you have a problem with your glasses you send them back at your own expense. Plus, you have no real recourse if their customer service is less than stellar.
But brick and mortar discount optical stores can be just as bad if you don't know what to watch out for. They aren't dishonest and truly do offer good deals but they are very good at selling you things you may not want or need. That $49 pair of glasses comes with basic, sometimes unattractive frames so you pay more for frames that look better. You'll be strongly encouraged to buy anti-reflective and/or scratch resistant coating. You'll also get a hard sell for higher-index lenses, which is a fancy way of saying they are thinner and lighter than standard lenses. You'll be told about the dangers of sunlight and be pushed to purchase photochromic treatment to make them darken as the light increases.
Then there is eyeglass insurance which will replace your glasses if they are broken or cover repairs. If you are very active and tend to damage your glasses this may be a good deal but it usually is not. The fine print can include a high deductible, exclude designer frames, and specify where you can get your glasses repaired. Most optometrists other than national chain stores will happily adjust or fix your glasses for free or a nominal fee. High priced insurance on your glasses rarely makes sense.
You can get good deals at discount optical stores if you know exactly what you want and are good at resisting all the add-ons that can make the price soar. Many times, independent optometrists can give you as good or better deals than national chain discount optical stores.